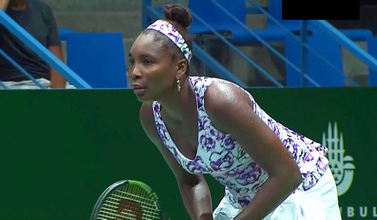 ISTANBUL--Tuesday in round one at the TEB BNP Paribas Istanbul Cup in Istanbul, Turkey, the top seeded Venus Williams of the USA saw her US Open preparations hit a bump in the road as she was upset by the qualifier Kateryna Bondarenko of the Ukraine 6-4, 7-6(7-4).

Although Williams, ranked 15th, entered the match versus Bondarenko with a 2-1 head to head lead, the Ukrainian had topped the American 1-6, 7-5, 6-4 in the duo's previous encounter in 2009 also on hard courts.

In her first hard court match of the summer, Williams opened the match playing below her best tennis and quickly fell behind 4-6, 2-5.